Sasha Koziak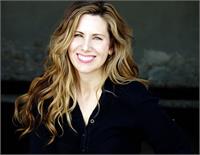 Sasha Koziak EHC/ARP
transpersonal energy healing, spiritual counselor/Akashic Records practitioner
Sasha graduated from the Lionheart Institute of transpersonal energy healing in 2012 and is on the teaching team at the Healers Forum. She's an Akashic Records Practitioner certified by Dr. Linda Howe.
She works with the Akashic Records as a reader, teaches workshops and facilitates healing circles for safe effective group processing and much needed 'tribal' community (weekly trauma support/healing process group for those involved in the recent hostage situation at the Silverlake Trader Joe's). She is in awe of the profound effect this work is having on their healing process.
Sasha is also a mother of two, grown young men, off thriving in the world (she's very proud of them). She has an extensive background as professional dancer/choreographer, actor, certified Pilates instructor, fashion stylist... and recently launched a line of "consciously clever" t-shirts @p.s.143style, @lovewhoyouare
Sasha Koziak is currently not instructing any classes.