Matthew Clark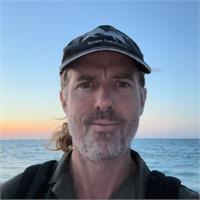 Matthew is a professional drummer, yoga instructor, chef, edible gardener and nature enthusiast. He has toured all over the US and Europe with various bands and finds a similar meditative space in music as he finds in yoga.
Trained in India and in the US Matthew combines the two worlds in his classes, the spirtual east and the physical west. Matthew often plays records in his class. Come to his hatha yoga class for some good music, a steady, mellow stretch, some core work and detoxifying twists, guided by the rhythm of your breath.
Matthew Clark instructs the following:
A steady practice with focus on proper alignment and holding of poses to engage, building strength, stamina, flexibility and balance as well as improving concentration and breath control.
**Introducing twists, some backbends, approachable inversions and the usage props (blocks, straps), this class is suitable for, and potentially challenging for ALL LEVELS as it can be taken as easily or deeply as one's body demands on a given day.




This class focuses on core asanas/postures and the foundations of breath-work.
Learn proper alignment, where to focus effort and where to find release.
**Good choice for beginners, great for all levels. A strong yoga practice begins with a sturdy foundation, this class can fine tune even an advanced practice.




This gentle flow class is focused on the experience of being in your body and with your breath. Accessible to all levels, including beginners, this class is a combination of gentle & dynamic flow coupled with longer holds to help find alignment in our bodies, within ourselves, connect with clarity, humility, and love.
We begin end class with Mindfulness Meditation – a subtle but very special practice that is often overlooked.




Join staff and other students from Namaste as we volunteer serving the local homeless community.

We cook and serve a hot meal once a month at the amazing All Saint's Church outreach program located in Highland Park at Ave 56 and Monte Vista Ave.

Namaste provides ingredients and materials will be provided, you bring yourself and a spirit of service. Task include prepping and cooking, doing dishes, serving, and general clean up etc.

Sign Up and we will in touch with logistics and details.