YOGA :: Healthy Backs (c)
This class is taught by: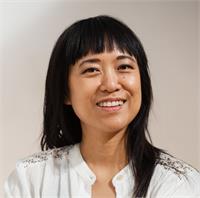 Sondra Sun is a musician and artist whose practice of yoga began in 1998 and is informed by a lifelong interest in health and healing, as well as a passion for helping others. She obtained her 200hr teacher certification from Greenhouse Holistic in Brooklyn NY and shortly after, began her 300hr certification with Yoga Sukhavati.
She sees yoga as a powerful instrument for change in mind, body and health and is continually integrating her practice with her personal interest in nutritional/naturopathic healing and experience growing up w/ Chinese traditional medicine.
Sondra's classes focus on alignment and moving w/ mindfulness of body and breath, respecting that every body is unique and different.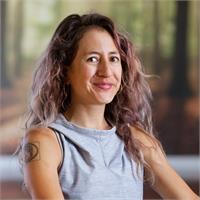 As a trail runner and endurance athlete, Ani first came to yoga in search of increased flexibility and a stronger core. While she noticed the physical results immediately, it was the unexpected mental and emotional benefits that kept her coming back to the mat. She credits the yoga practice with giving her the clarity of mind, physical and emotional balance necessary to conquer the steepest of climbs, on and off the trails.
Ani strives to create an inclusive space for all bodies: a place to take the practice seriously, but not necessarily ourselves. She's always looking for creative ways to challenge and support her students, whether it's with blocks, blankets, or a gentle reminder to relax those grimaces while in chair pose. In Ani's classes you can expect detailed instruction, inventive core work, and playful transitions from pose to pose. Above all, it is her hope that students will leave class feeling a bit more at home in their bodies.
With a background in childcare and literature, Ani believes a great yoga class has all the elements of a great bedtime story: a knowledgable guide, a different journey ever time, and ultimately, a resting pose.
This class is designed to specifically support and care for the back in a safe and fun sequence of poses. We will focus on relieving muscle tension, increasing flexibility and strengthening all our supporting muscles. Relaxation techniques will be used to help reduce stress and chronic pain.>
ALL LEVELS
Upcoming classes: