VINYASA :: All Levels (c)
This class is taught by: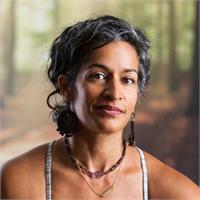 Veronica is a former ballet/ modern dancer and aerialist. She worked professionally with companies both nationally and internationally. She has performed on and off Broadway as a singer, dancer, and aerialist as well. During her career as a performer she began to get deeply involved in yoga and it became the new love of her life. Over the years in a highly competitive field, the intrinsic philosophy of yoga has helped her maintain joy, compassion, and a lust for life. She holds 200 hr certifications in Kundalini yoga, Power Vinyasa, and AIReal Yoga. Veronica has been teaching for over 10 years and is thrilled to be a part of the Namaste Highland Park team. Her passion for movement in all its many forms has inspired her to share her knowledge, be creative with her style of teaching, and continue to follow her bliss and share it with her students.
Integrating movement and breath, this class is aimed at the seasoned beginners and regular practitioners.
- Introducing twists, some backbends, approachable inversions, be prepared to explore both beginning and intermediate poses. Modifications are given allowing the students to choose a more beginning or more advanced practice according to their needs.
Upcoming classes: