VINYASA :: Intermediate
This class is taught by: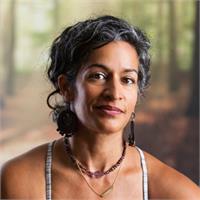 Veronica is a former ballet/ modern dancer and aerialist. She worked professionally with companies both nationally and internationally. She has performed on and off Broadway as a singer, dancer, and aerialist as well. During her career as a performer she began to get deeply involved in yoga and it became the new love of her life. Over the years in a highly competitive field, the intrinsic philosophy of yoga has helped her maintain joy, compassion, and a lust for life. She holds 200 hr certifications in Kundalini yoga, Power Vinyasa, and AIReal Yoga. Veronica has been teaching for over 10 years and is thrilled to be a part of the Namaste Highland Park team. Her passion for movement in all its many forms has inspired her to share her knowledge, be creative with her style of teaching, and continue to follow her bliss and share it with her students.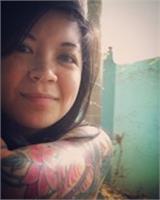 Beatrice believes that a consistent yoga practice allow us to create and nurture a connection within others and ourselves. She also believes that yoga can help build strong bodies, gain flexibility of the mind and body, may help conquer fears, and avoid injury, among many other benefits. Yoga brings people back to their natural state, one of true happiness and joy, and contributes to making our world a better place.
She humbly bows in gratitude to her teachers: Rich Logan, Kino Macgregor, Tias and Surya Little, Mollie Galbraith, Hillary Wright, Sri K. Pattabhi Jois, Richard Miller, Sharon Gannon, David Life, and David Swenson.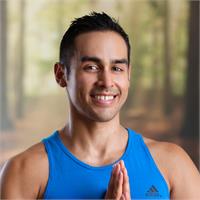 Steven is an Echo Park native. Born and raised here, his teaching style reflects the LA lifestyle: equal parts relaxing and adventurous. As someone who practices many different styles of yoga, he loves to keep classes fun and challenging by incorporating those styles into his teachings. His motto is Sapere Aude or Dare to Know. He believes that by keeping an open heart and mind you will never stop growing. Always looking for new ways to push himself, Steven found yoga. After it changed his life by connecting him to his more spiritual self, he became eager to share his passion with the rest of the world. He teaches that yoga, although an amazingly effective physical activity, is in reality so much more. When he is not teaching he remains very active. Steve is an avid runner, cyclist, as well as personal trainer and believes in healthy living through physical fitness.
Linking breath to movement, this class offers a faster pace practice, explores more complex movements and sequences including twists, backbends; options for inversions and arm balances layered over solid foundations. The teacher will encourage rest periods and offer modifications as needed.
Upcoming classes: