HATHA :: Advanced
This class is taught by: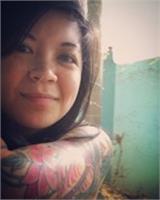 Beatrice believes that a consistent yoga practice allow us to create and nurture a connection within others and ourselves. She also believes that yoga can help build strong bodies, gain flexibility of the mind and body, may help conquer fears, and avoid injury, among many other benefits. Yoga brings people back to their natural state, one of true happiness and joy, and contributes to making our world a better place.
She humbly bows in gratitude to her teachers: Rich Logan, Kino Macgregor, Tias and Surya Little, Mollie Galbraith, Hillary Wright, Sri K. Pattabhi Jois, Richard Miller, Sharon Gannon, David Life, and David Swenson.
This class offers opportunities to explore inversions, arm balances and backbends while building strength, balance, and flexibility.
Since this class involves a strength work and a faster pace, its best if you are already comfortable practicing balancing poses and have an intermediate level of fitness.
Upcoming classes: