HATHA :: Candlelight
This class is taught by: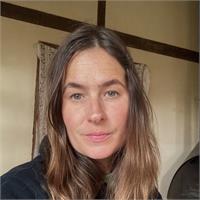 Nora has been practicing yoga and meditation since she was a very young child. Her dad was an avid yogi and introduced her to the sun salutations at the tender age of five. These days, Nora starts every day with a sun salute and thanks her yoga practice for her health and well being. She believes that yoga can instill all of it's practitioners with a flexibility, resilience and grace that they can use both on and off the mat.
Nora has a MA in philosophy from a program that allowed her to study both Eastern and Western texts. Her love and knowledge of the mystical traditions included in the Vedic texts guides and deepens her yoga practice. You can find her blend of attention to the physical, and knowledge of the ancient, traditional, and spiritual in her Yoga & Meditation classes at Namaste Highland Park.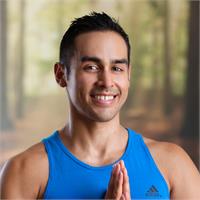 Steven is an Echo Park native. Born and raised here, his teaching style reflects the LA lifestyle: equal parts relaxing and adventurous. As someone who practices many different styles of yoga, he loves to keep classes fun and challenging by incorporating those styles into his teachings. His motto is Sapere Aude or Dare to Know. He believes that by keeping an open heart and mind you will never stop growing. Always looking for new ways to push himself, Steven found yoga. After it changed his life by connecting him to his more spiritual self, he became eager to share his passion with the rest of the world. He teaches that yoga, although an amazingly effective physical activity, is in reality so much more. When he is not teaching he remains very active. Steve is an avid runner, cyclist, as well as personal trainer and believes in healthy living through physical fitness.
Wind down your day by the candlelight. This well-rounded evening class infuses a steady all levels hatha class with quiet, cooling, relaxing restorative poses at the end and an extended savasana. Perfect to ease away the day and prepare you for a restful night's sleep.
Upcoming classes: