HATHA :: Alignment School
This class is taught by: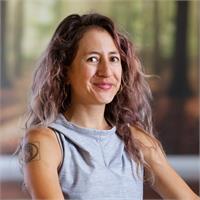 As a trail runner and endurance athlete, Ani first came to yoga in search of increased flexibility and a stronger core. While she noticed the physical results immediately, it was the unexpected mental and emotional benefits that kept her coming back to the mat. She credits the yoga practice with giving her the clarity of mind, physical and emotional balance necessary to conquer the steepest of climbs, on and off the trails.
Ani strives to create an inclusive space for all bodies: a place to take the practice seriously, but not necessarily ourselves. She's always looking for creative ways to challenge and support her students, whether it's with blocks, blankets, or a gentle reminder to relax those grimaces while in chair pose. In Ani's classes you can expect detailed instruction, inventive core work, and playful transitions from pose to pose. Above all, it is her hope that students will leave class feeling a bit more at home in their bodies.
With a background in childcare and literature, Ani believes a great yoga class has all the elements of a great bedtime story: a knowledgable guide, a different journey ever time, and ultimately, a resting pose.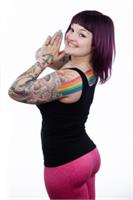 Jamie thinks that the key to happiness is contentment, compassion, and laughter. And sushi. And dogs. Lots of dogs.
Jamie believes that yoga is a constant practice, appropriate for every body, that should be approached with compassion for the self. Her classes focus on breath, alignment and body appreciation, and you will leave her class feeling calm, supported and empowered.
This workshop style class is dedicated to deepening body awareness, functional strength for an all around stronger yoga practice.
Limited to 12 people, students get one-on-one direction, personalized modifications, and lots of prop work. Whether you're new to yoga and looking to prevent injury, or you're a veteran seeking more detailed instruction, this is the class for you.
EXPECT a challenging, non-judgmental, and playful environment - all in the service of growing a practice that works best for you and your own body.
Upcoming classes: