HATHA :: All Levels (c)
This class is taught by: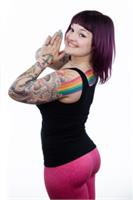 Jamie thinks that the key to happiness is contentment, compassion, and laughter. And sushi. And dogs. Lots of dogs.
Jamie believes that yoga is a constant practice, appropriate for every body, that should be approached with compassion for the self. Her classes focus on breath, alignment and body appreciation, and you will leave her class feeling calm, supported and empowered.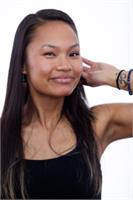 Chona has been a Reiki practitioner since 2009. After her first attunement she began her self healing process, enabling her to heal physically and emotionally, and has profoundly impacted her spiritual growth. She received her second Reiki attunement, which strengthened her intuitive abilities. After six years of practicing, she is now empowered to offer this service to others. She hopes to spread the awareness of Reiki to the community as an alternative holistic approach to healing.
Shira recently graduated from Occidental College with a focus in Buddhist Philosophy and Critical Theory. A Buddhist herself, she loves taking different Buddhist theories and incorporating them into her yoga practice. She has traveled around Asia living in monasteries in India, Nepal, and China, where she studied under meditation masters and explored a monastic life style. This past spring she finished her yoga teacher training with Mukti Yoga School.
As a yoga teacher Shira helps to cultivate a diverse environment, moving beyond static and confining notions of what it means to be a yogi. She shines a light on the multiplicity and dynamism of the practice of yoga by cultivating an inclusive and accepting class environment, and always hopes to challenge her students to face their fears and find their powers.
After graduating from college Shira decided not to go back home to Philadelphia because she realized her home and family was right here at Namaste. She does hope to continue her education in the future by getting a Masters in Divinity with a focus in Buddhist Ministery, but until then she will continue to learn and find the divine through the classes she takes here.
A steady practice with focus on proper alignment and holding of poses to engage, building strength, stamina, flexibility and balance as well as improving concentration and breath control.
**Introducing twists, some backbends, approachable inversions and the usage props (blocks, straps), this class is suitable for, and potentially challenging for ALL LEVELS as it can be taken as easily or deeply as one's body demands on a given day.
Upcoming classes: